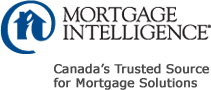 I would really like to thank you Jesse for your help and guidance during my remortgage with you. Your professional advice and 7 day 24hr service is un touchable in this day and age. I was always scared to death thinking about a remortgage based on how most banks work and how they prolong the process, usually to the point that you are discouraged by the time it is completed, but with you Jesse, it was a walk in the park and very quickly completed and I will certainly reference any one I hear of that is thinking of a remortgage renewal. Most of all I want to thank you for all the cash that you freed up for me, with your great interest rate and terms you were able to save me more than $800.00 per month. Thanks again!! Your help was much appreciated.
G. Smith
Mortgage Agent Licence #M15002246

Latest Posts
×
Sorry, no results were found.
X
We are now ready to process your request through our mortgage referral service. However, we need your contact information to continue.
Pease close this box and complete the contact information form.
Reminder:
This is a free referral service for you.
This form is a lender match request only, not a mortgage application.
Your privacy is important to us! Your information will remain secure and confidential.
To ensure our members can reach you, please provide all phone numbers and your email address (although, only one phone number is required).