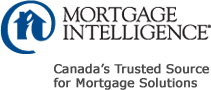 My husband and I were very fortunate to find Jesse Brun and utilize his services when it came to renewing our mortgage. In fact, we have used Jesse's services twice over the last few years. Jesse is a dedicated mortgage broker who goes that extra mile to find his clients the best deal possible. Throughout our time dealing with Jesse, it has always been via email or phone. That has not interfered with his services. He has handled all the transactions with much professionalism. Would we use Jesse again should the need arise? You bet…. Great service…..Thanks Jesse
Janet & Paul
Mortgage Agent Licence #M15002246

Latest Posts
×
Sorry, no results were found.
X
We are now ready to process your request through our mortgage referral service. However, we need your contact information to continue.
Pease close this box and complete the contact information form.
Reminder:
This is a free referral service for you.
This form is a lender match request only, not a mortgage application.
Your privacy is important to us! Your information will remain secure and confidential.
To ensure our members can reach you, please provide all phone numbers and your email address (although, only one phone number is required).