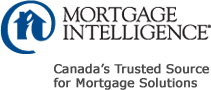 Jesse helped us to use the equity in our home to do some landscaping, build a fence and pay for our daughter's education. Even with a very low credit scores, he was able to give us a good mortgage rate. After 2 years our credit had improved and Jesse got us approved with a traditional bank and got us the lowest 5 year fixed rate in Canada. We are very impressed with his knowledge and services.
Mark and Lynn
Mortgage Agent Licence #M15002246

Latest Posts
×
Sorry, no results were found.
X
We are now ready to process your request through our mortgage referral service. However, we need your contact information to continue.
Pease close this box and complete the contact information form.
Reminder:
This is a free referral service for you.
This form is a lender match request only, not a mortgage application.
Your privacy is important to us! Your information will remain secure and confidential.
To ensure our members can reach you, please provide all phone numbers and your email address (although, only one phone number is required).