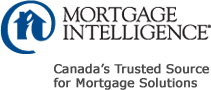 Because I'm self-employed my bank was not willing to help me because of my income tax arrears. Jesse helped me to refinance my home to pay off high interest credit cards, a loan and 2 years of income tax arrears. I'm saving over $750 per month for the next 5 year. I'm very thankful for his services and I'm referring to him anyone who is looking for a mortgage.
Michael
Mortgage Agent Licence #M15002246

Latest Posts
×
Sorry, no results were found.
X
We are now ready to process your request through our mortgage referral service. However, we need your contact information to continue.
Pease close this box and complete the contact information form.
Reminder:
This is a free referral service for you.
This form is a lender match request only, not a mortgage application.
Your privacy is important to us! Your information will remain secure and confidential.
To ensure our members can reach you, please provide all phone numbers and your email address (although, only one phone number is required).